The Jointworks welcomes The Roger Fitzgerald Art Challenge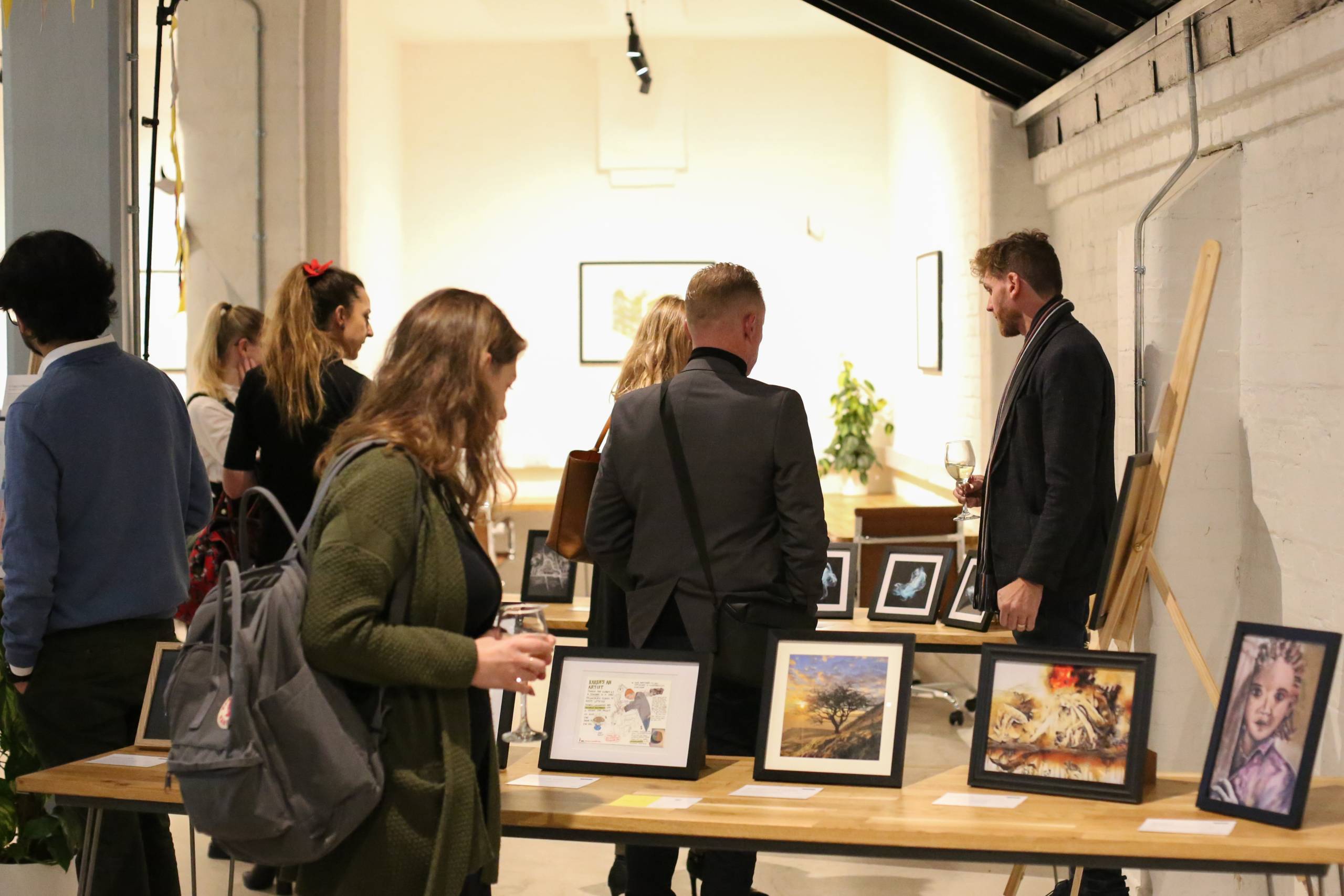 We recently hosted the wonderful Roger Fitzgerald Art Challenge, run by ADP architecture. With 80 folks in attendance, the event was dispersed across our ground floor, spilling out from our dedicated events space The Press Room to the (usually) co-working space and kitchen area.
70 pieces of artwork created by ADP's talented designers were displayed in auction for people to bid on. The purpose of the challenge (which has been running since 2018) is to give the ADP team an opportunity to showcase their creative flair while raising money for charity, so this year they kindly donated the money raised from their creations to the Marudyan Society and Pancreatic Cancer UK. The exhibition impressively raised just over £2000.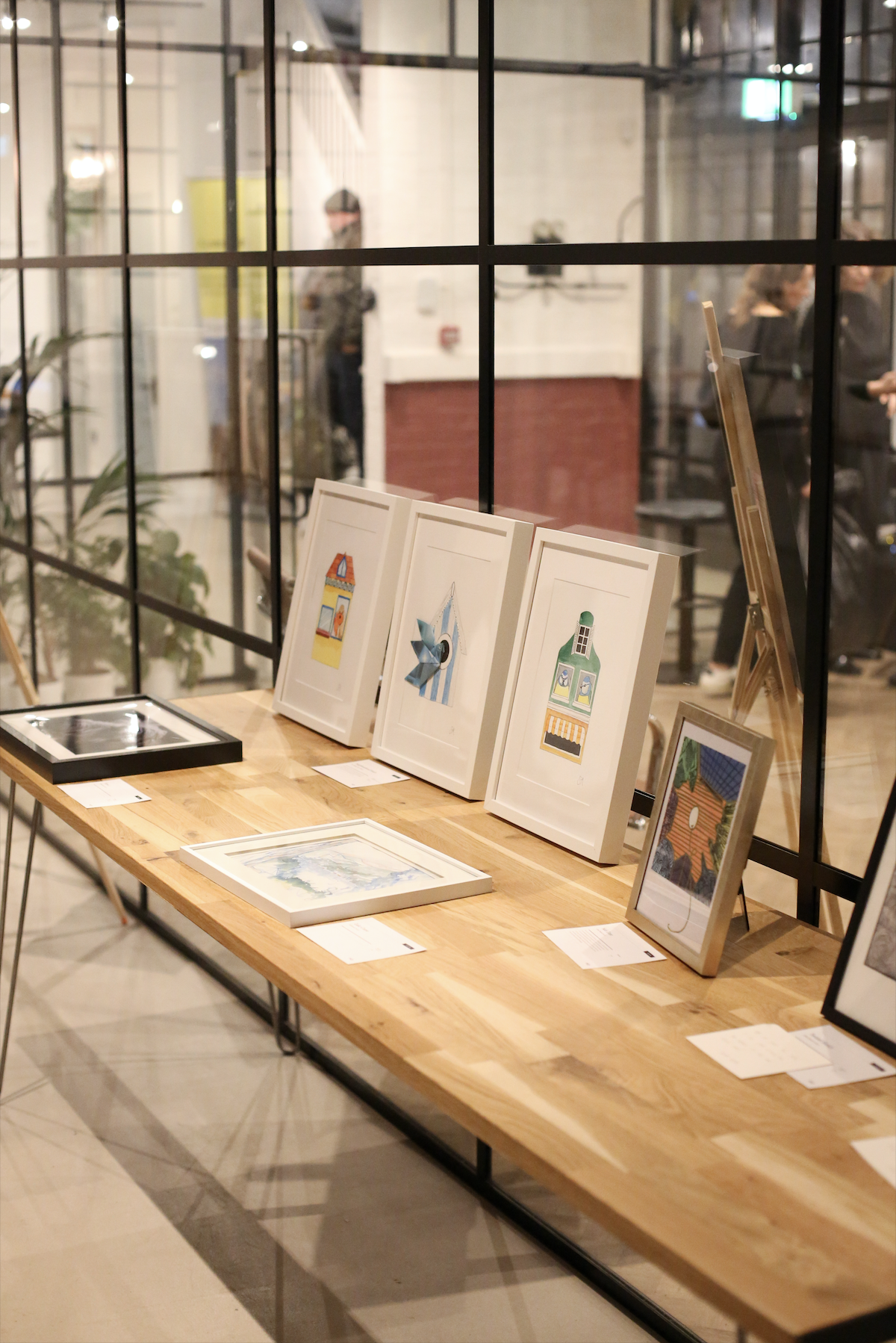 "The venue worked perfectly for our charity art exhibition", says Vicky Fitton, Marketing Director at APD. "It was flexible, warm and inviting. Abbie was great and helped us make the space our own. We had lots of lovely feedback from our guests."
After the auction the team enjoyed a drinks reception in our sociable, open plan kitchen area, with our friends at The Church arranging some lovely canapés.
The event was dedicated to founder of the Art Challenge Roger Fitzgerald, who sadly passed away recently following a battle with cancer. As a key figure in ADP's history and champion of high-quality sustainable design, the challenge was a fitting tribute.
"It's great that we have such diverse events here at The Jointworks", says our Community and Building Manager Abbie. "ADP completely changed the space and made it their own. It was a pleasure to host them."
Find out more about the Press Room and sign up to our mailing list for regular news, stories, and (pretty great) offers.