We have a new Community and Building Manager!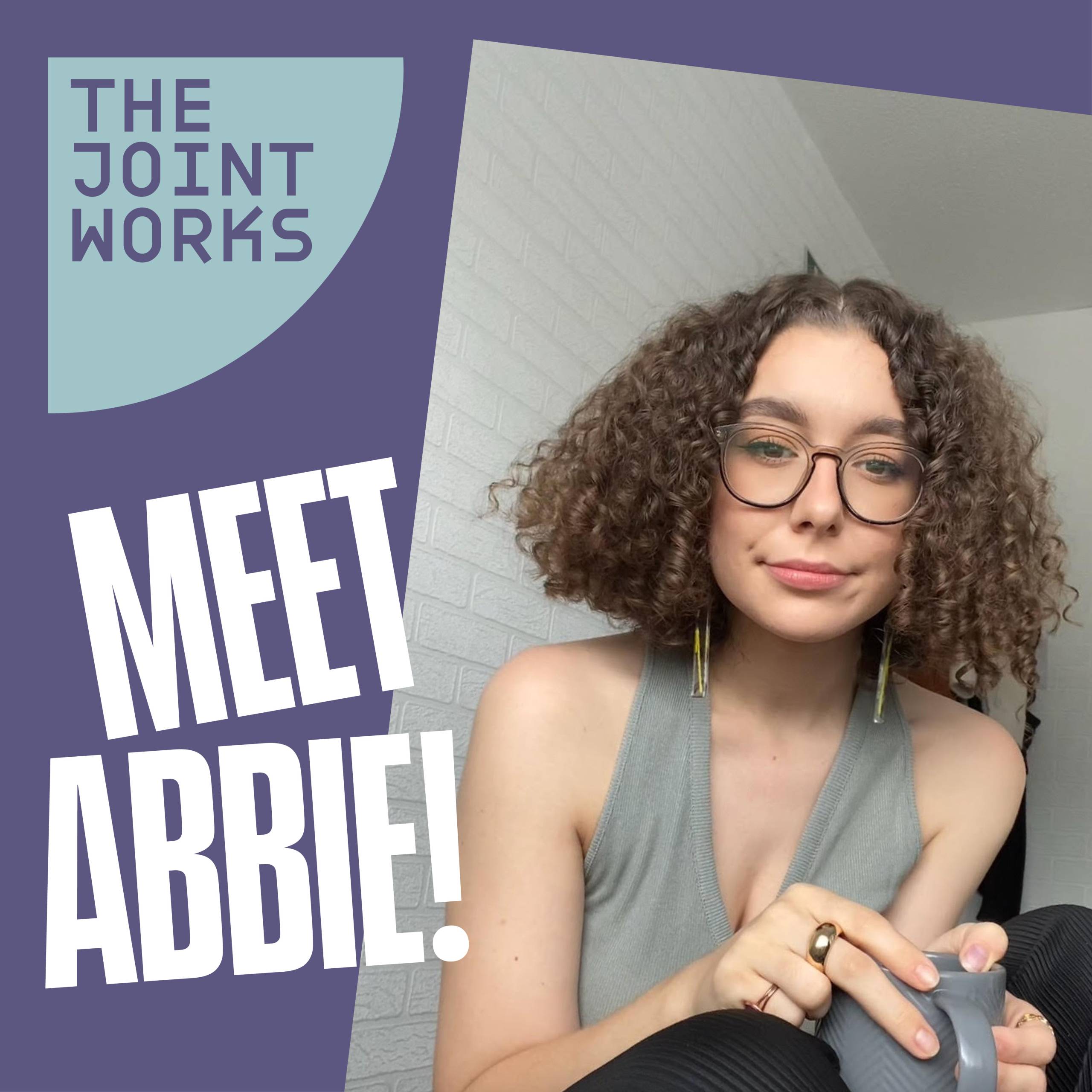 It's not long now until we throw open our doors and welcome everyone into our new co-working and events space.
We want to make sure everything is as simple and straightforward as possible for people to get booked in, sat down and hooked up to our WIFI with as little effort as possible. And on hand to make sure your co-working experiences go as smoothly as possible is Abbie, our new Community and Building Manager.
Abbie will be onsite from 9am until 5pm to answer any questions. You'll be able to find her on the front desk where you'll also find the Birmingham Design Shop too!
Abbie tells us a little about herself:
Hi, I'm Abbie, and as well as being the new Community and Building Manager at the Jointworks, I'm also a freelance illustrator from Birmingham. 
Most of my illustrations are playful, colourful and a little surreal. I have a love of side profiles, wiggly lines, constructing shapes and anything silly. My Instagram is @abbieblah for anyone who might be interested in checking out my work!
I adore exhibitions, brutalist architecture and anything with a slight bit of nostalgia. I usually wear big shoes as I like to feel tall and have wild unruly hair. So you'll probably see me coming!
As the Community and Building Manager at The Jointworks I'll be around to ensure our co-workers have everything they need. From helping you find a desk to booking a meeting room or getting hooked up to the printer: basically if anyone has any queries, I'll be the first port of call.
I'd like to say over the past few weeks I've become an expert of the place, so if you have any queries or just want to be nosy and ask a thing or two about The Jointworks, I'm your girl.
I'm so looking forward to it opening. It's been an amazing opportunity so far to watch the building grow into the beautiful co-working space, and I can't wait for it to become a strong hub for the creatives within Birmingham.
Come and find me on the front desk and within the Birmingham Design shop. If you want to get of hold of me before we're open you're able to reach out to me at abbie@thejointworks.com
Roll on June 13th!
….. Information on how to book a desk is coming soon!