Creative agency Big Cat joins us at The Jointworks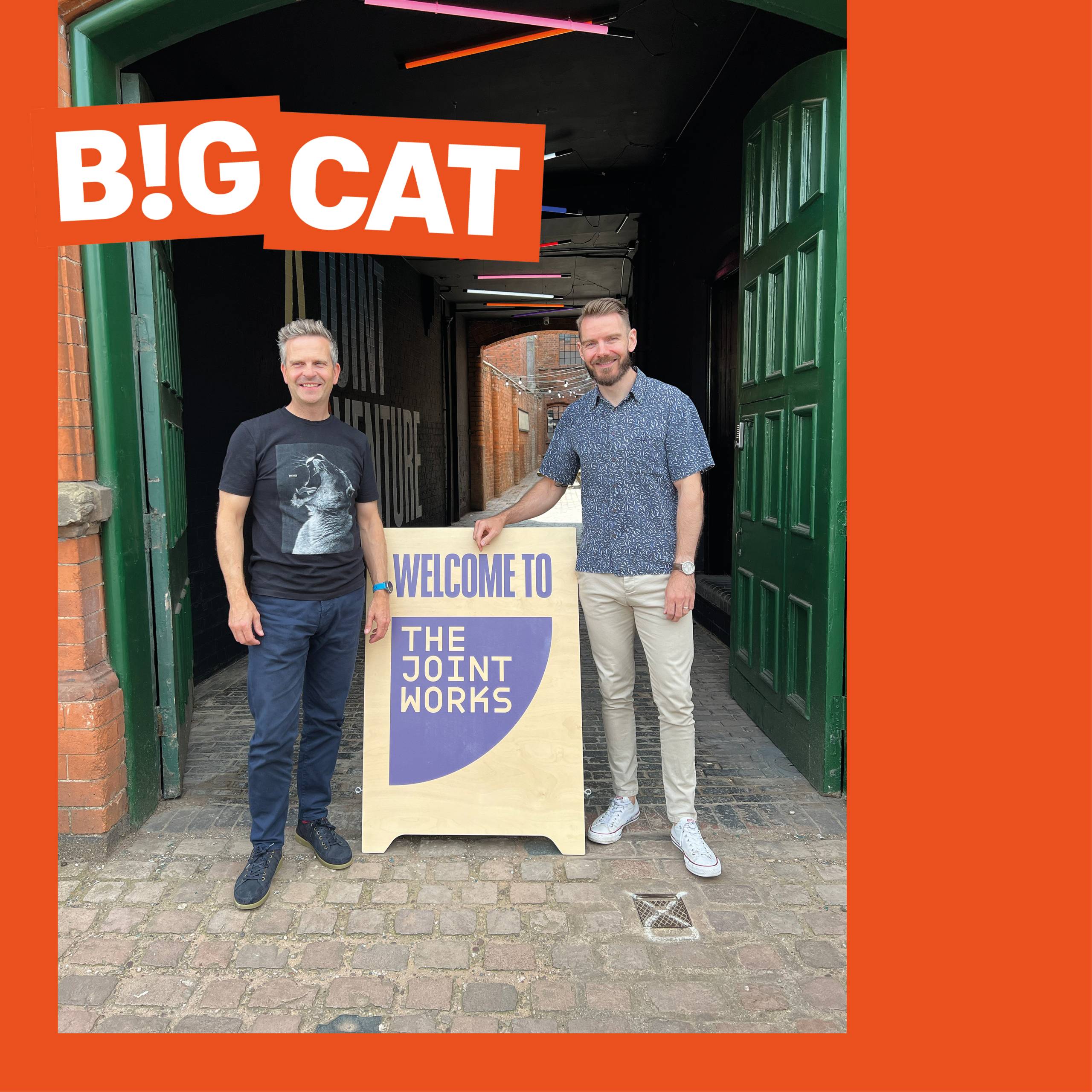 They say they were born on the noughties dance floors of Birmingham, building cool nightclub brands and high-volume events, before evolving into a multidisciplinary creative agency, focussed on ethical and wholesome brands in the hospitality, leisure, retail, public service and not-for-profit sectors.
And, we're thrilled to announce that the whole trailblazing dream team have packed up their office and relocated to join a whole host of other creative businesses in their new permanent home at The Jointworks.
They'll be based on our top floor, which has been beautifully refurbished in anticipation of their arrival, and where they'll be treated to some pretty impressive views of Birmingham.
Anthony Tattum, Founder and CEO of Big Cat told us: "Apart from the stunning architecture, ideal location, heritage beauty of the interior design; the main reason for joining The Jointworks is the community and melting pot of creative businesses that will call it home."
Welcome to The Jointworks!
You can check out Big Cat for yourselves at www.bigcatagency.com.