Bite Your Brum hosts co-working club at The Jointworks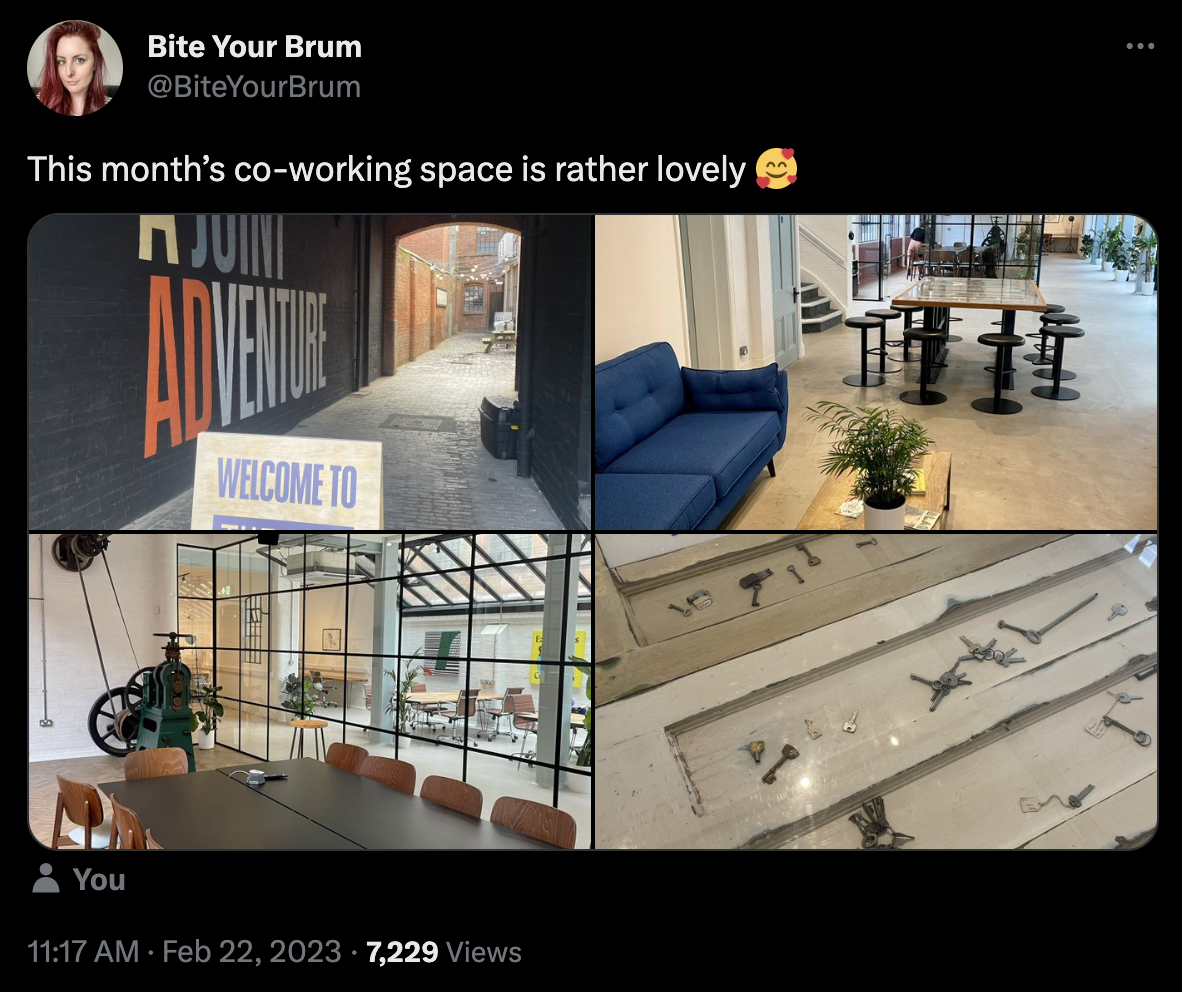 On 22nd February we were excited to welcome self-professed Brummie lover Laura McEwan (aka BiteYourBrum) and her February co-working club.
As a media, copy and communications freelancer, Laura (who launched her communications consultancy Bite Comms in 2021) runs this monthly event to bring other local freelancers and folks that work from home together, connecting them in a co-working space around the city of Birmingham. The location changes each month so we were excited to hear the club was coming to us.
The majority of the day was spent in our events space, The Press Room, with people dipping out to one of our smaller meeting rooms or hot desks should they need to take calls or join a meeting.
"The Jointworks was a perfect location for the last event", Laura says. "With The Press Room being the ideal space for our needs. The room is bright, light and lovely to spend time in, with a versatile set up making it great for both meetings and talks."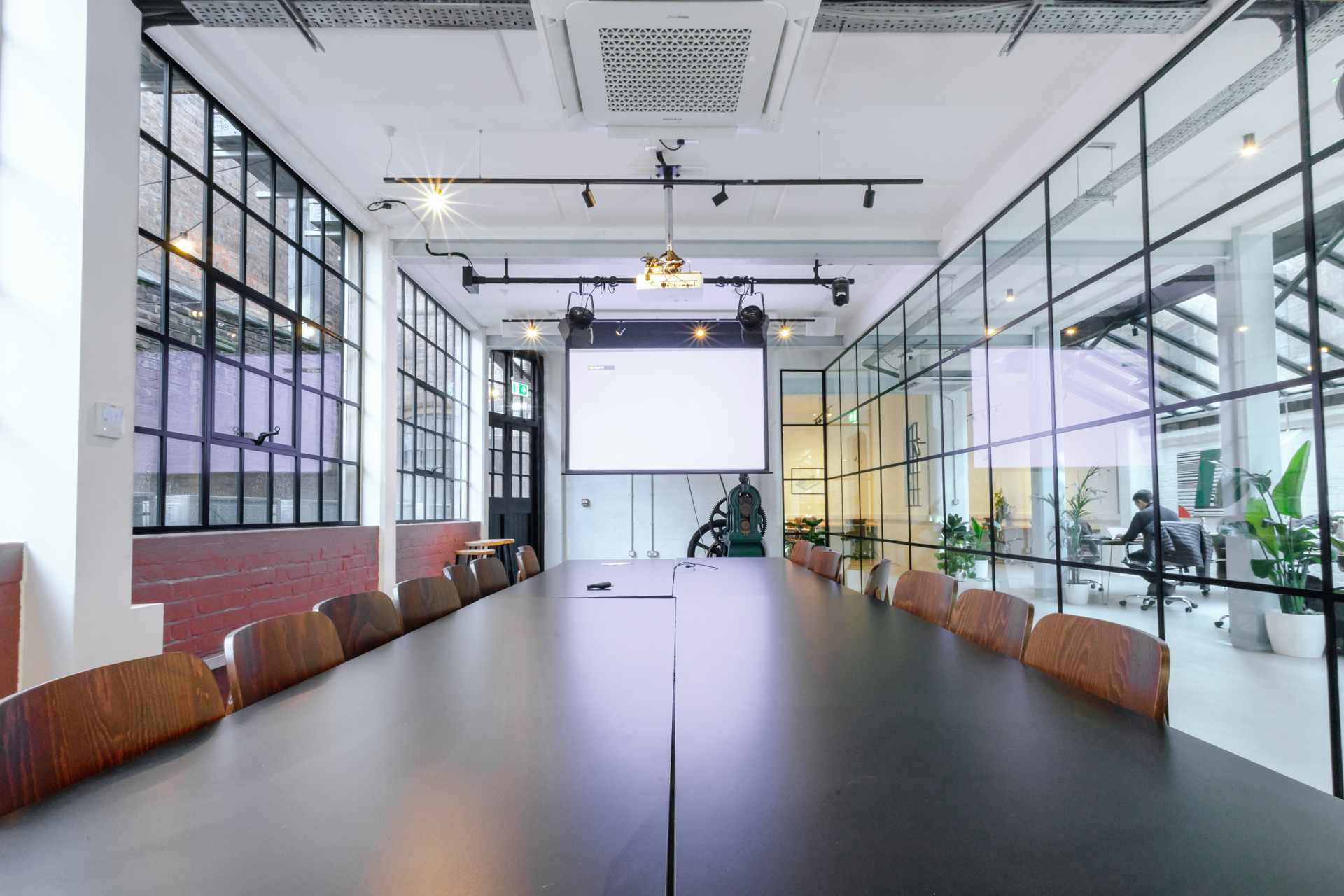 Following the success of her award-winning food blog (Bite Your Brum), Laura launched Bite Comms to help people and companies create content and build brands. She specialises in food, culture and local community projects in Birmingham and the West Midlands.
Find out more about the Press Room and sign up to our mailing list for regular news, stories, and (pretty great) offers.