Welcome Method in Motion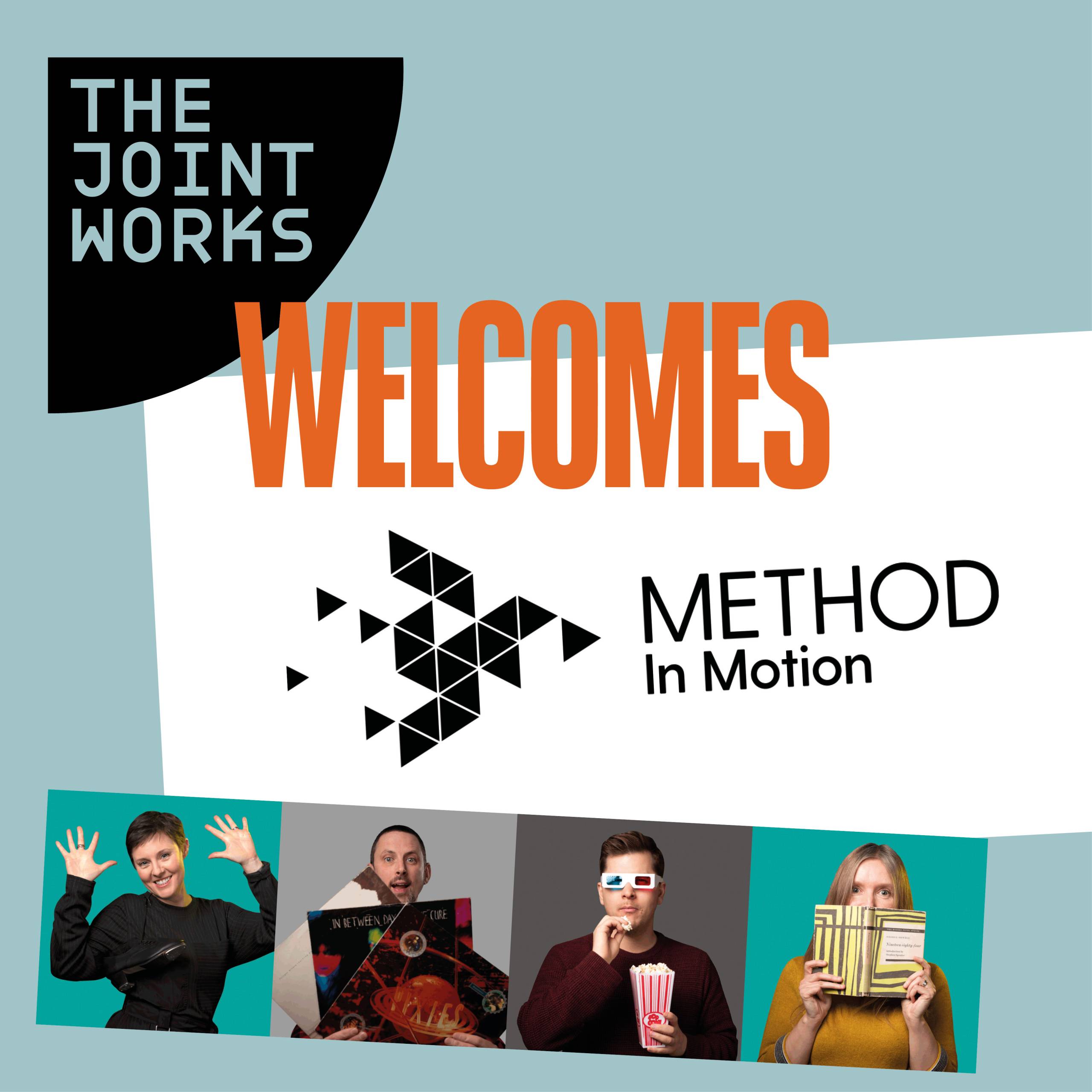 More great news from us! We're so pleased to announce that local creative video production company Method in Motion will be taking a permanent private studio space at The Jointworks.
Method will be moving their team from their current JQ offices in Warstone Lane, to be permanently based on our beautifully light and bright top floor.
The company offers full service video production, producing bespoke digital content for brands, organisations and agencies recently producing content for National Highways, WorldSkills, The Wesleyan and Hobgoblin Beer. With a strong steer on arts, culture and events, recent projects have included content for the BBC and Sky Arts. Their client list includes the likes of Sadler's Wells, Birmingham Rep, TED, The Space and Coventry City of Culture.
The team taking desks at The Jointworks include Managing Director Leanne Tattum, Creative Director Matt Taylor, Producer/Director Dan Latham, Motion Designer Jack Kearns and Community Manager Jen Sandford.
Leanne says: "We are really excited about our move into the Jointworks. Whilst we will have our own studio space and edit suite we are looking forward to being part of the creative community that will be based there. The building has been beautifully refurbished bringing it up-to-date whilst being sympathetic to its heritage. The shared spaces are great and we're looking forward to the social aspects the Jointworks will offer us too."
Andy Hartwell, founder at The Jointworks comments: "It's going to be fantastic to have Method onsite with us at The Jointworks. Adding a video production team to our list of coworkers will add another string to our collective bow, adding to the variety of creative expertise everyone can benefit from working alongside at The Jointworks."
Check out Method for yourselves at: methodinmotion.co.uk
To check out the membership options available at the Jointworks, please click here.